Travail & Solidarité : cleaning and services in Perpignan area
Located in Perpignan, the Travail et Solidarité organisation has provided services to individuals since 1987 : domestic cleaning, ironing, gardening, DIY help... ; and to businesses : commercial cleaning and various tasks (hotel & catering, construction, warehouse work, secretarial work...).
Travail et Solidarité makes your life easier
Travail et Solidarité provides you with skilled employees for regular or temporary work. Travail et Solidarité is the employer ; thus, the organisation handles the recruitment, the wages and the national insurance contributions for you.


Tel : 04 68 51 11 89
Travail & Solidarité's service area : Perpignan and neighbourhood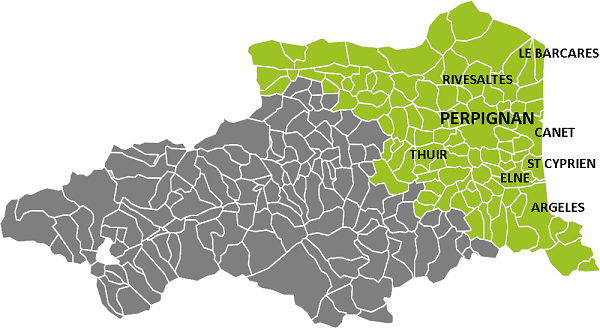 Map of the Pyrénées-Orientales (French department). In green, the service area.
Our service area includes : Perpignan, Argelès-sur-mer, Banyuls-sur-mer, Bompas, Cabestany, Canet-en-Roussillon, Canohès, Claira, Collioure, Elne, Estagel, Le Barcarès, Le Soler, Millas, Pia, Pollestres, Port-Vendres, Rivesaltes, Saint-Cyprien, Sainte-Marie, Saint-Estève, Saint-Laurent-de-la-Salanque, Saint-Paul-de-Fenouillet, Saleilles, Thuir, Torreilles, Toulouges, and surrounding villages.